Life's about to get a whole lot easier
It's simple, our super powered AI solutions plug straight into your workforce management tool - saving you time, keeping costs low, and helping your business thrive.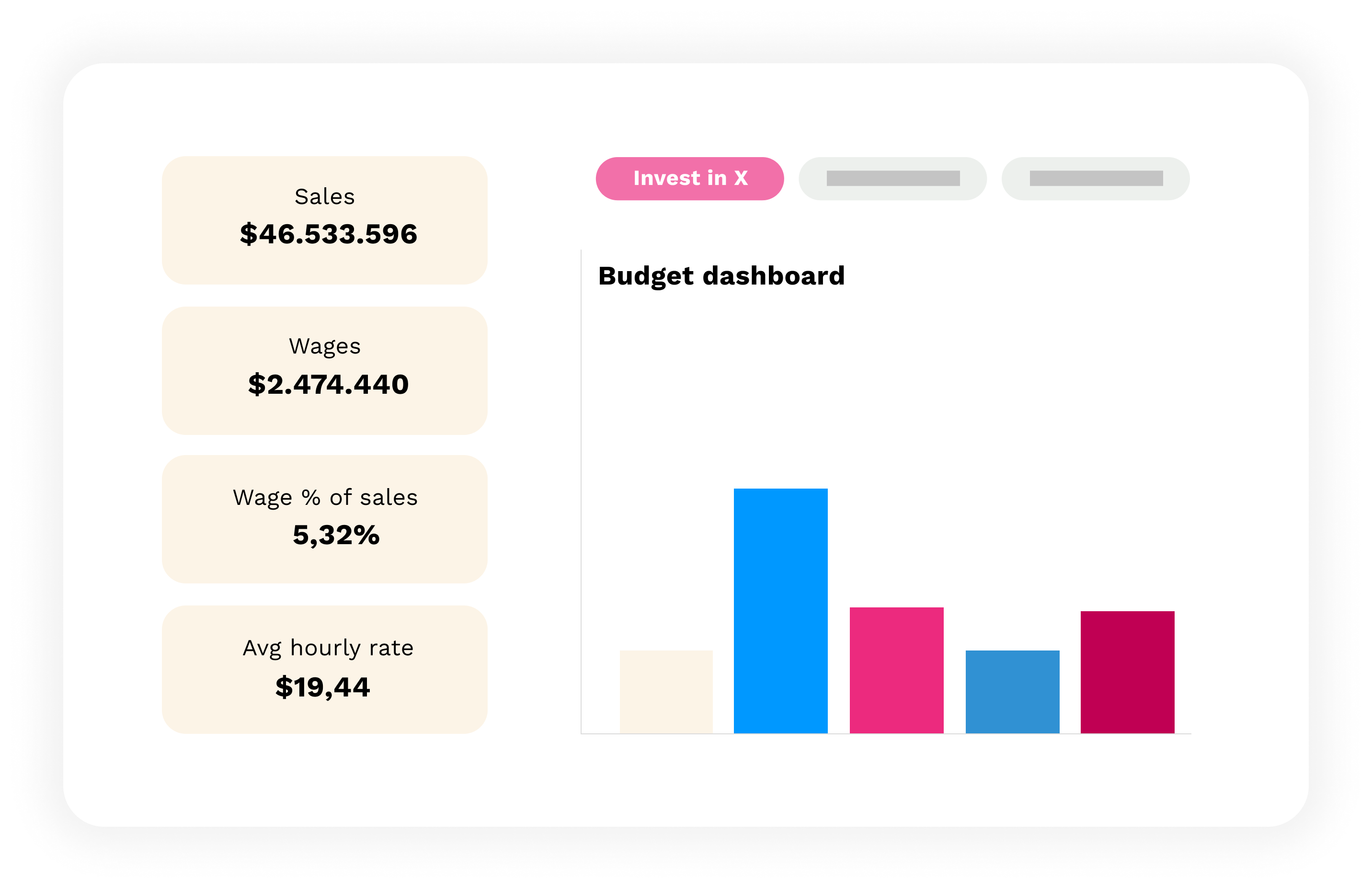 Strategic Planning
Wave goodbye to guesswork
Bring data-driven decision making to life with our Strategic Planning solution. Make calculated decisions for multiple long term strategies in an instant with easy-to-understand data at your fingertips. Need to see future staffing issues before they arise or total labor cost per region and location? We've got you covered.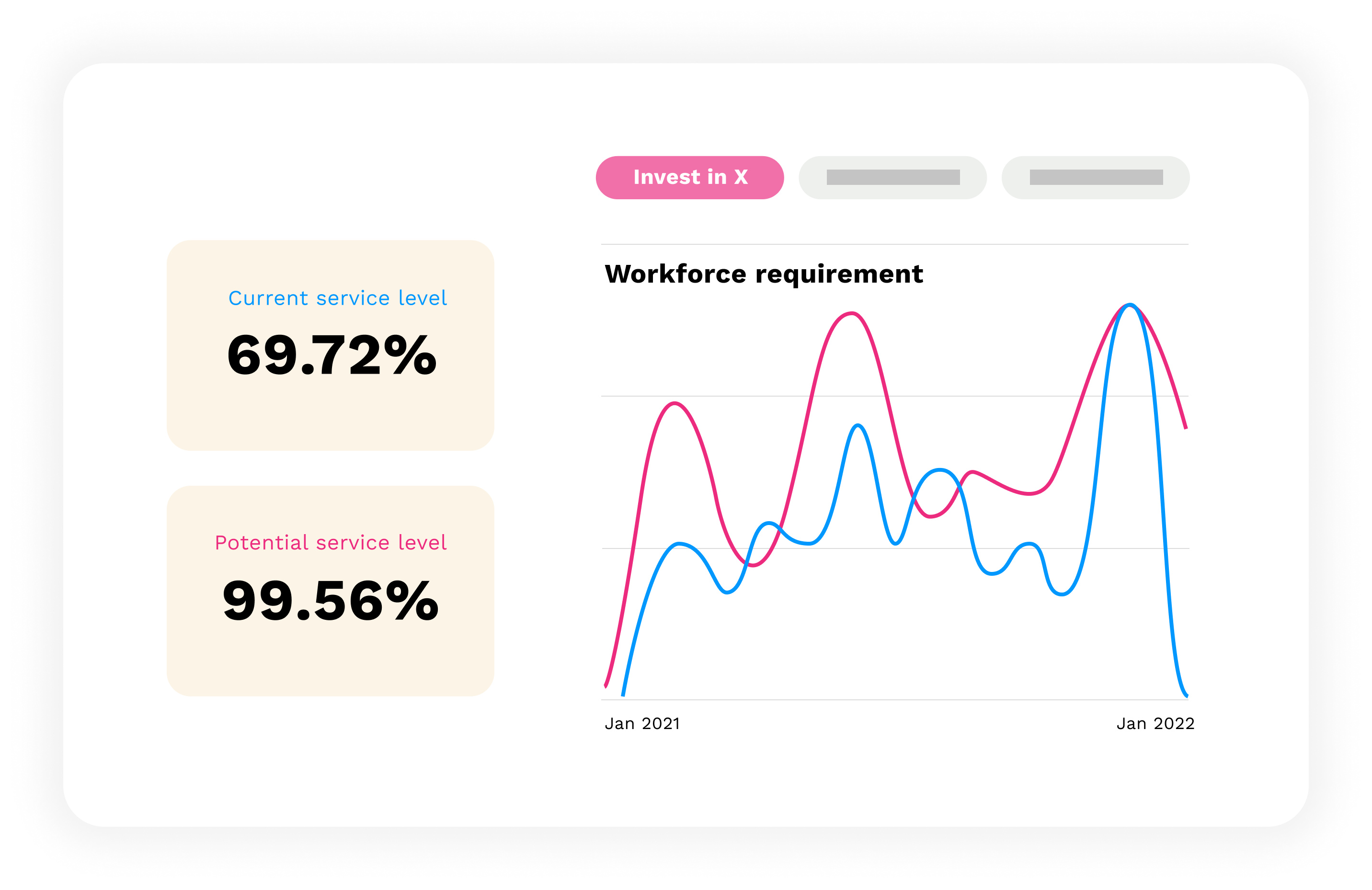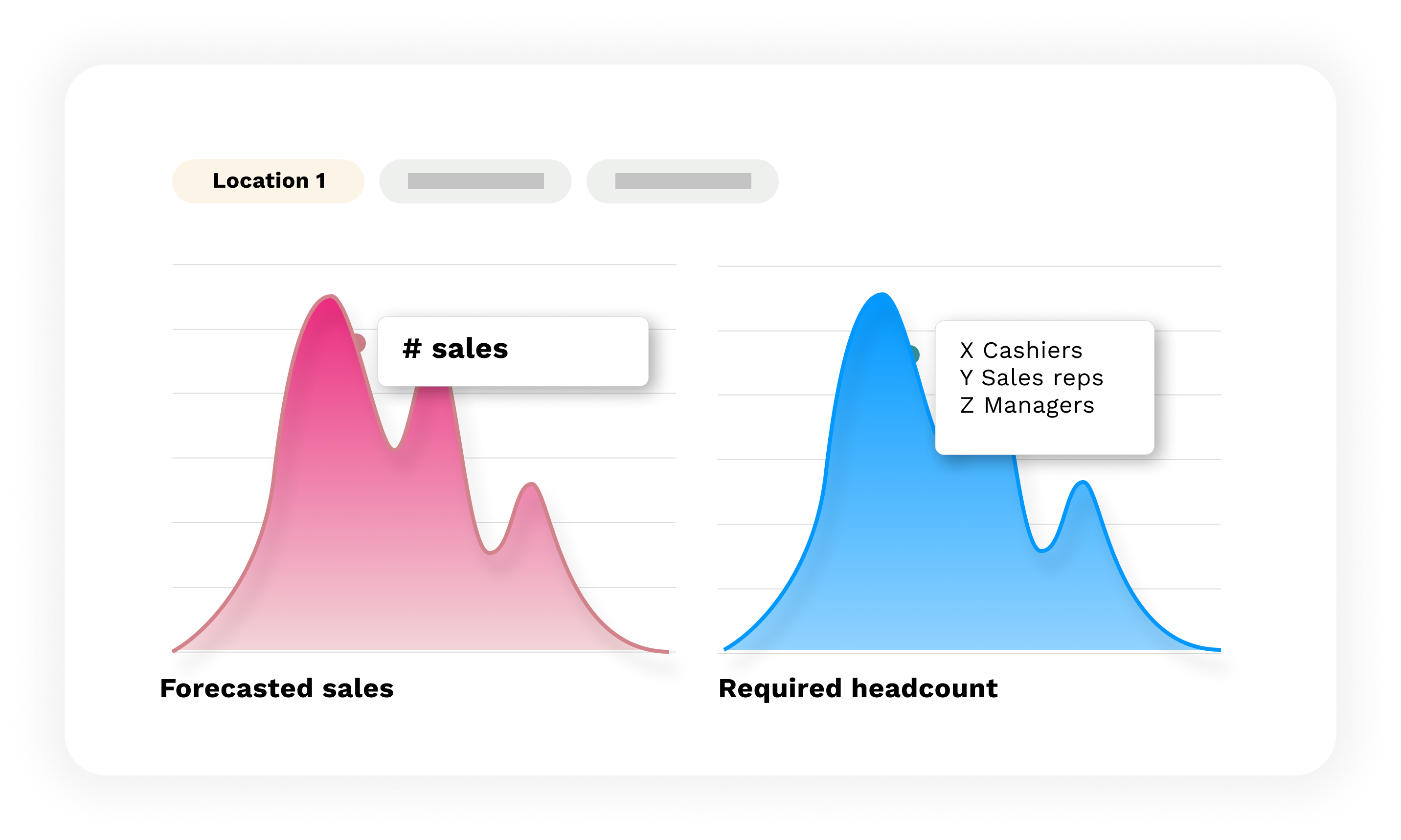 Demand forecasting
Your future today
Who needs a crystal ball? Create the most accurate future outlook yet with Demand Forecasting. No matter how complex scheduling gets you'll never underperform or overspend; your employees will always be right where they need to be..
Labor Optimization
You set the rules
Your business, your rules. Choose the objective you want to optimize for and our tech does the rest. Like magic. With Labor Optimization, you can make automated schedules in minutes, minimize manual changes and run your business on your terms.